80-10-10 Mortgage Special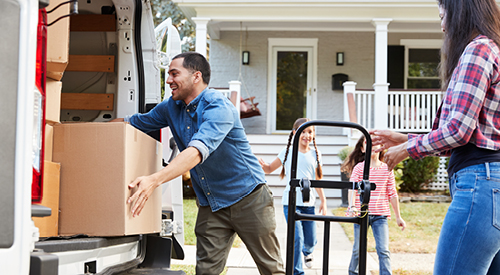 Mortgage Loans with Only 10% Down and No Mortgage Insurance!
Packages like this are often referred to as an "80-10-10" Loan.
80% of the purchase price = the first mortgage
10% = the second mortgage
10% = the down payment

Benefits: 
This package is perfect for homebuyers who don't have the traditional 20% down payment when applying for a mortgage. Providing a 20% down payment eliminates the need to pay extra for private mortgage insurance (PMI). Not to be confused with homeowners insurance which protects the home, PMI is required by the lender to protect the loan.
TrueCore's second mortgage makes up whatever money is lacking to make up a 20% down payment. The interest may be tax-deductible, potentially saving you even more money.
This type of package can also significantly lower the interest rate of your mortgage.
Must be a member of TrueCore Federal Credit Union. Those who reside, work, attend school, worship, or volunteer in Fairfield, Knox, Licking, Muskingum, or Perry County may become a member of TrueCore. Application fee and closing costs may apply. Check with your tax advisor on how an 80-10-10 loan would affect your tax situation. Restrictions may apply. Federally insured by
the NCUA. NMLS#470044.