Special Offers
TrueCore's not-for-profit structure allows us to give back to our members, often times in the form of special offers.  Check out what's below to find the right offer for you.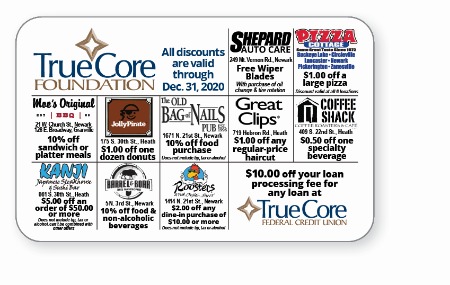 TrueCore Foundation 2020 Discount Cards
You can now support the TrueCore Foundation by purchasing discount cards at our Deo branch location!  Each card only costs $10, offers a variety of discounts to local businesses, and is good through all of 2020.