Love My CU Rewards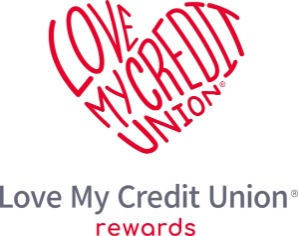 About Love My CU Rewards
Love My Credit Union Rewards has been working closely with American companies to bring savings to credit union members by helping over 8 million credit union members save nearly 2 billion dollars since 2008. Today, members at nearly 4,000 credit unions like TrueCore are taking advantage of the easy-to-use program.
By leveraging the potential buying power of 116 million credit union members in the United States, LMCUR is able to negotiate exclusive discounts for credit union members by going behind the scenes to the parent companies of major brands and giving them the opportunity to reach credit union members in ways they normally couldn't on their own.
LoveMyCreditUnion.org offers exclusive credit union member prices and rewards with popular programs like TurboTax and Sam's Club, as well as big discounts on hotels, rental car companies, and much more.
How Big are the Savings?
We provide access to savings of up to 50% or more off the retail price on products and services you use every day. These aren't the limited offers you'll find on normal "deals" websites, these are far greater and deeper savings. In fact, our member-only offers are secret from the public and we can only share the full deal with eligible credit union members. But here's the best news, anyone can join a credit union and Love My Credit Union Rewards savings are only the beginning of the great benefits you may not even know you're missing.