Love My CU Rewards
TrueCore has partnered with Love My Credit Union Rewards to offer you even more discounts!  Check out this list to see how you can save more with TrueCore.
TurboTax




Sprint Rewards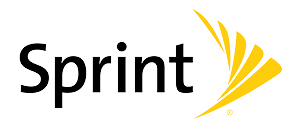 An exclusive cash rewards program only available for credit union members who activate with Sprint.
Switch to Sprint and get:
+ $100 CASH reward per line on up to two lines
+ $100 Annual Loyalty Cash Reward
+ 25% off select accessories in Sprint stores
Try it. You'll love it. Guaranteed. 30 days to try Sprint's improved LTE service, if you're not 100% satisfied, Sprint will refund phone costs, service charges and fees.

TruStage

Credit Union members can save hundreds on insurance with TruStage Auto and Home Insurance Program.
CarAdvise 

Members have FREE access to the CarAdvise marketplace and get the Premium benefits (normally $2.99/mo. for all others) just for being a TrueCore Federal Credit Union member. Benefits include: 
  • Discounted pricing backed by the CarAdvise Low-Price Guarantee
  • Access to ASE Certified Mechanic Advice - Get mechanic advice BEFORE servicing a vehicle
  • Up to 12 Month Service Warranty
  • 3 vehicles registered per account
  • Special Coupons and offers
  • PLUS.... get $10 off first booked service

Scholarships 
Scholarship opportunities from TrueCore Federal Credit Union and The Licking County Foundation are available annually. 
Lewis A. Clark
Members are eligible for Auto-Owners Insurance Special Savings Program where they can earn up to a 10% discount on business and personal insurance.