Traveling With TrueCore
Please let TrueCore know before you travel out of state by calling 740-345-6608 or 800-333-2465. Due to the large amount of fraud that is occurring throughout the country, we have been monitoring what we believe could be fraudulent activity. For your protection, we will block a card if fraud has been suspected on it; for instance, if you are traveling somewhere out of the ordinary. 



Visa Credit Cards: Currently, for our credit cardholders' protection, we have placed blocks on all non-chip credit card transactions in Indonesia and Jamaica.  If you wish to continue to be able to use your card as usual, please call TrueCore at 740-345-6608.


Debit Cards: Currently, for our debit cardholders' protection, TrueCore members must use their PIN for card transactions instead of a signature in The Dominican Republic, Taiwan, and Vietnam. If you wish to continue to be able to use your card as usual, please call TrueCore at 740-345-6608.



Please make sure that we have your current contact information on file, especially your cell phone number and your email address, so that we can reach you if the need arises.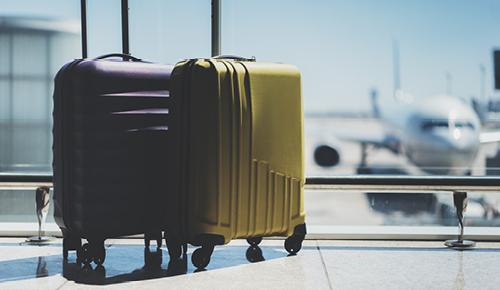 Here are some other tips to keep in mind prior to traveling: 
Don't let your mail or newspapers pile up while you're away. Call your local post office and newspaper delivery service to put a hold on all deliveries until you return.
Ask your local police station or sheriff's department to do an extra drive-by of your home while you're away. 
Use light timers. Set a few lights to turn on in the early morning and later in the evening through a timer to give the impression that you are home.  
Turn the power off to your automatic garage door. Many intruders can gain access to people's homes by purchasing a universal garage door opener. If there is no power going to the garage door, this will make it more difficult to gain access to the home. 
Remove the spare key that you have hidden outside of your home until you're back. This is an easy way for an intruder to enter the home. 
Never put on social media where you are or when and where you're going. This is an open invitation for someone to break into your home while you're away.
Be mindful of other ways fraud can occur:
Skimmers – small devices that store credit card information if a card is swiped
Bluetooth Skimmers – a small strip often found at credit card readers at gas pumps that send credit card information via a Bluetooth signal to a nearby laptop once the card is swiped
Modified Card Readers – a credit card reader similar to those in retail stores that is a modified version that stores credit card information for whoever owns the machine
Malware – software that has the ability to infiltrate computers and access personal information through opening different websites
Phishing – automated phone calls that ask for a credit card number or emails that include attachments or links that, once opened, activate malware to steal people's personal information such as credit card numbers