Welcome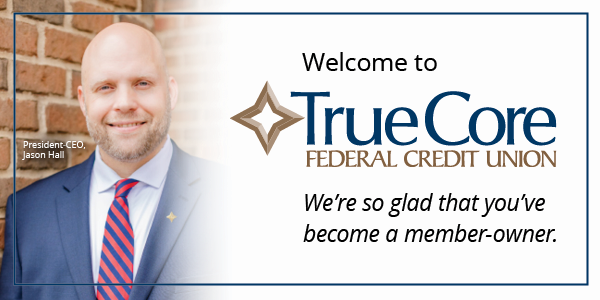 TrueCore is a not-for-profit, financial cooperative dedicated to enriching our community. Although other financial institutions need to generate profits to satisfy stockholders, credit unions are different. We return excess earnings to our members in the form of better rates, lower fees, and convenient ways to access their money.

We're small enough to know you, but big enough to provide the technology you've come to expect. Please remember to utilize all of our free benefits, including our ATMs, Shared Branches, and mobile banking app.

We're always here to help. Stop by, call or text 740-345-6608, or visit us online. We appreciate your trust and look forward to serving you.